CURT BANEY
CERTIFIED FITNESS INSTRUCTOR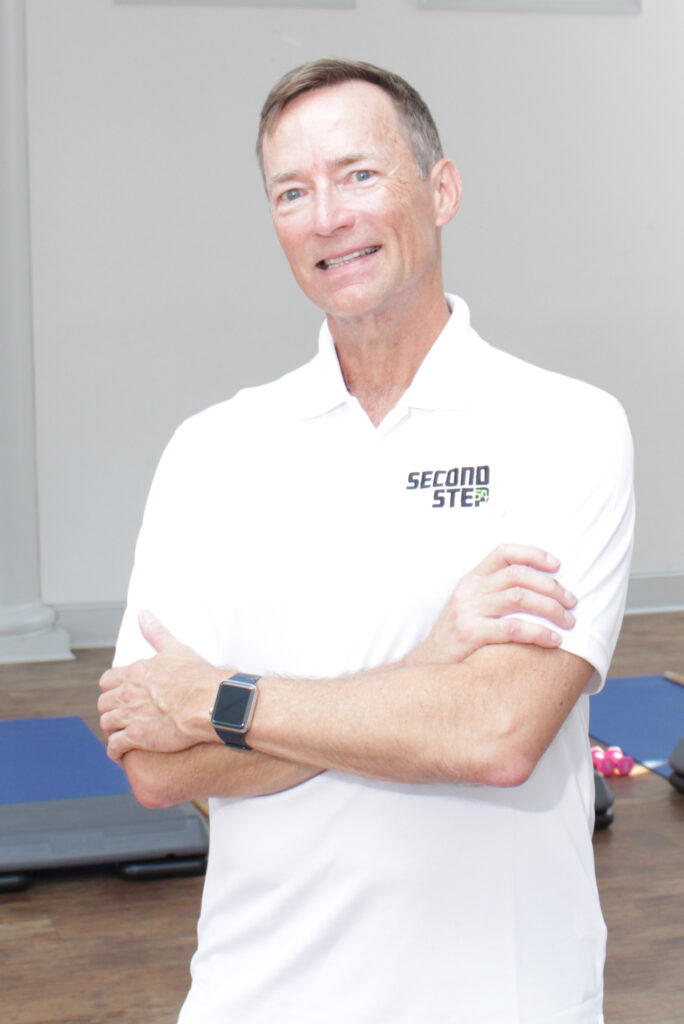 13 years ago I turned 50 and realized I wasn't aging very well.  After an annual doctor's visit, my weight had crept up to 235 pounds. Also, all of my vitals were in the dangerous category and I had zero energy.  Just walking across the shopping center completely wore me out.  I seriously felt like I was entering my 90's, not my 50's.  After some deep soul searching, I knew it was time for action if I was to regain what I had already lost.  The following day, I started a vigorous exercise and diet program which led me in losing 75 pounds and guiding me back to good mental and physical health.  I won't lie, it was the hardest thing I've ever done.  14 years later, I saw the need to help others become the better version of themselves by sharing what I discovered through my journey.
Starting Second Step Fitness
Recently I started a health and fitness company called Second Step Fitness.  Second Step Fitness is one of the few companies of its type to serve only a target audience of those 50+.  This on-purpose plan will provide detailed attention and assistance to a Boomer generation numbering 76.4 million presently.  In just 10 years, the total population of Boomers will be 65 or older.  As the population ages, needs will change and a renewed attention to health and fitness will be necessary.  As a fellow Boomer, I will apply my knowledge and abilities as a converted couch potato to help you meet and exceed your goals.
Are you wanting a bit more energy, possibly some added strength to lift, reach and bend?  Do you feel lacking, not wanting to do as much and just want to feel better?  Why not take the Second Step and allow us to teach you some simple principles. These principles will help you reach improved health and add vitality.  Whether you are already "movement minded" or someone who has tried before and wasn't successful in maintaining a healthy existence, let's collaborate on a plan that works for you.  We offer cardio, strength training, flexibility and balance assistance in group or private experiences.
Please contact us today to help you find your path to a happier, healthier you and become "Active for Life!"
– Curt Baney
Owner, Second Step Fitness